Emily completed her first season in softball. Her team had a get together at Alfonzo's. There, the awards were handed out. You may not recognize this reference, but Em won the "Charlie Hustle" award for her team. Her coach said that she was the only team member who could cover center field and 3rd base. And she did!!! When I told Eric about the award (a reference to the GOOD old days of Pete Rose) he laughed, because he knew it was SO true.
Emily is very proud of her very first trophy!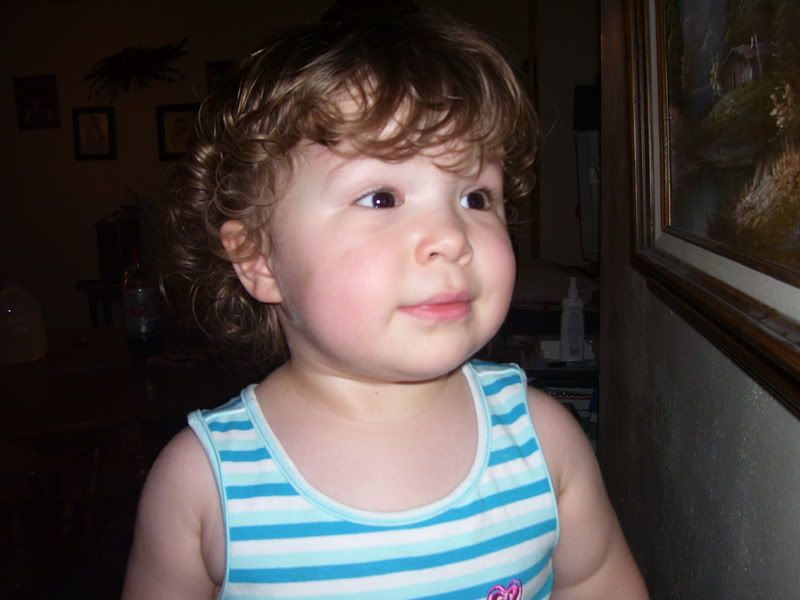 HAPPY BIRTHDAY TO ALLISON. August 3rd. I CANNOT BELIEVE THAT THIS MONKEY IS 2 YRS OLD.
We celebrated the good old fashioned way. Family and cake. It was a good time.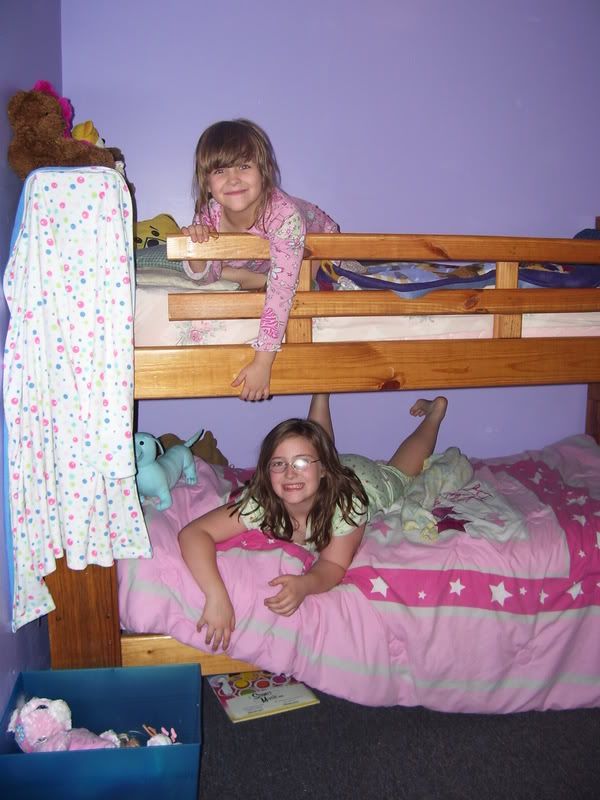 We got the girls' bunk beds up. They are loving it. Thanks to Uncle Matt and Ashtin for the hand-me-down.
You can guess that Emily uses the top bunk like a stage. It is perfect for her. She looks so little when she sleeps in it.
Katie loves the privacy of her little "cave". She is at the age where privacy is prime. But she will lay on the top bunk when she talks on the phone. Unfortunately, Allison also loves Katie's cave-bed and we find her there often.